Speaking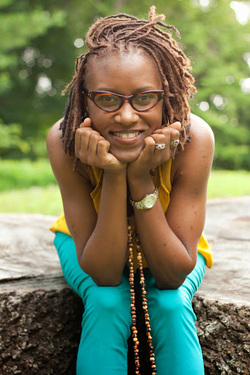 Book Shawna to Speak at Your Upcoming Conference, Retreat or Online Event

Would you like to invite Shawna to speak at your next Conference, Tele-Summit, Training or Retreat? She has worked successfully with small groups of 8 people up to large audiences of 200 attendees, including women's organizations, non-profits, schools, human service agencies and universities.

When you book Shawna as your speaker, facilitator or trainer, your group will not only be inspired to tune into their greatness, but they will leave with concrete skills to apply to their lives right away! She is dedicated to empowering your audience and will personalize topics to your organization's needs in the process!



To book Shawna for your next event please fill out the form below, call 443-292-6722 or send an email to Shawna@HealASista.com.

---
---
Shawna's Most Requested Speaking Topics
Shawna's unique presentation style is enthusiastic, engaging, thought-provoking and down-to-earth. Shawna infuses her personal and professional stories to inspire genuineness and change. With healing narratives from adolescence to adulthood, her "Mindful Moments," as well as her work as a Clinical Social Worker and Community Organizer, participants have raved about the powerful reflections inspired from her storytelling. Select topics below can be delivered as a keynote, conference breakout session, organizational/nonprofit training or webinar. Additional topics can be customized at your request.

Radical Self Care for the Passionate Professional
It is not uncommon for those in the helping and education profession, passionate about the needs and wellbeing of youth to meet with burnout. Children navigating their way in communities impacted by poverty, violence and generations of trauma require a consistent output of compassion and patience. Without a commitment to self- preservation, organizations may meet with a domino effect of challenges stemming from an overwhelmed team member. Radical self care is a concept of prioritizing personal needs in an effort to continue caring for others. Professionals will leave this workshop with a renewed commitment and understanding of how their self-care parallels to the quality of care provided to youth. For Professionals (90-120 minutes)


Exclusive #HealASista Sacred Circle
Celebrating a Birthday? A New Mom? A Bridal Shower? A Long-Overdue Ladies Nite? If you are seeking a meaningful connection with up to 10 women your life, this is just the format! You arrange the location, refreshments and select a theme from my special list. I come honored to illuminate the best that everyone has to offer, guiding those present in a healing journey and equipping them with the tools to deepen self-love. If you'd like, you may also select a the healing movement of your choice to be added to your experience including: QiGong, Dance or Aerobics. For Women (up to 180 minutes)



Keeping Your Cool: Mindfulness and QiGong in Action
Have you ever found yourself "hot and bothered" after an unpleasant interaction at work? This workshop is for the deeply connected professional engaging families journeying challenging paths. Participants will learn to infuse mindfulness techniques, not only in centering themselves amidst difficult interactions through role play; but also to support the establishment of therapeutic relationships with the families and communities served. With qigong exercises and ideals explained, participants will commit to executing their own mindful regimen.
For Professionals (90-120 minutes)

Culturally Infused & Clinically Considerate
Can we engage our families and honor their stories from a trauma informed lens? Is there really a such thing as cultural "competence"? It is important to consider the clinical implications for relationships between youth, teachers, and direct care staff, as casual communication can trigger deep seated pains. Likewise, clinicians from a different ethnic/cultural group than the client served, must humbly commit to educating themselves about their worldview for the ethical provision of services. During this training we will dissect case studies and allow for candid discussion about race, culture, relationships and mental health. Participants will part with a toolkit for navigating thoughtful engagement with youth. For Professionals (120 minutes)

Building a Village from the Team
The African Proverb, "It takes a village to raise a child," is a profound and proven concept, especially when serving populations of color. More than ever, families who have histories of intergenerational wounds rely on the professional to be consistent, committed and connected to heal. To achieve this, a solid, supportive team, aligned by common values is paramount. This training is both interactive and reflective, creating the space for genuine relationships between staff to take hold, transforming the village. For Professionals (120 minutes)

Speak Your Peace: 7 Steps to Transforming Narratives of Pain to Your Life of Purpose
Our stories are paramount and fluid. While our life events vary in impact, our word choice influences our future. Those of us who have experienced trial and tribulation know the pain associated with each memory. In order to create a space for abundance, we must shift our mindset and speak peace into our lives. This speech is empowering and insightful and offers a step-by-step guide to transforming our most deep seated narratives into the very words that define our existence. Participants will leave with an understanding of the power of perception and creation. (90 minutes)

Motherhood and Teaching Our Daughters Sisterhood
Everything a woman learns about sisterhood was first modeled as they viewed their mother's relationship with her girlfriends. As our teen girls struggle to define themselves, peer relationships consistently prove to be the most challenging.. This workshop provides safe space for women to consider not only their unconscious interactions and thoughts about relationships, but also peers into intergenerational habits and it's effect on the blossoming teen girl. Participants will leave with 8 solid strategies for rebuilding the circle in their community and will commit to sisterhood again. For Women (90 minutes)

To book Shawna for your next event please fill out the form below, call 443-292-6722 or send an email to Shawna@HealASista.com.

---
Previous Clients Featured Media Appearances
SisterGather (Baltimore)
Building STEPS
Child First Authority
The Enoch Pratt Free Library
Greater Homewood Community Association
A Woman's Worth Conference & Celebration
The Black Woman's Agenda
Power Within Soulfest
The Christ Child Society, Inc.
The Empowerment Temple: DIVAS Ministry
Girl Scouts (Baltimore Troupe)
Imagine Hope Charter School: Tolson Campus
University of Maryland School of Social Work
Public Allies Maryland
The Intersection
Girls as CEOs Entrepreneurship Academy
---