Life Coaching

Life is about sharing your gifts.
Let's make your dreams a reality, together.

You're the kind of woman that has no problem investing in herself... you've done some self work.

You're the kind of woman that has an idea about her passion, but aren't sure where to go next.

You're the kind of woman that has read the books and blogs, perused websites and/or earned the "credentials" to "qualify."

You're the kind of woman that is a hard-worker and often finds herself overworked and unhappy.

You're the kind of woman that is over all of it!

I hear you sis, because I was there!
So...if you're ready for the tools, insight, cheerleading and accountability you need to begin to actualize your vision... You're in the right place!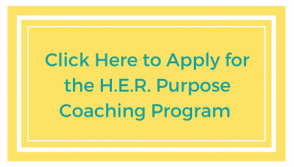 ---

"... after hours of Google searches, my vision seems even farther than before, it gets to be very overwhelming. I need someone to show me what to do."



Powerful dreams, call for quality strategy!

So many of us are unsuccessful at achieving our BIG goals. Why? We don't have the committed accountability we need to keep our eye on the prize! We continue to say that "one day" it will happen...


---
Close Your Eyes & Picture This:
You, doing what you love, your way & on your time.
Today is the day sis. You can create an authentic existence.
You and I can do it together.

Apply for Your Complimentary Discovery Session
With a mixture of weekly/monthly virtual coaching sessions, Unlimited email support, up to two in-person power sessions, tools and assignments, we will focus on the five key ingredients that I use to guide you in actualizing your passion.
---
HERE IS WHAT YOU WILL EXPERIENCE:

Apply for Your Complimentary Discovery Session
In this session, we will meet privately by phone to discuss your goals and the obstacles that are holding you back. This is NOT a "free coaching session" but a rare opportunity to explore your truth and determine if and how I might be able to support you. During our time together, I will share my assessment of your needs and HOW to get you the results you want. I will also make a professional recommendation for next steps to finally start enjoying your purpose driven life! (This candid conversation is a $197 value.)
You will leave this powerful session with:
Clarity on your wants and needs
An understanding of your primary barriers
Recommended next steps that will help you take control of your destiny
Renewed confidence around your unique gifts
Please apply ONLY if you're serious about doing what it takes to create an authentic, happy, and fulfilled life. These one-on-one complimentary sessions are extremely limited and get booked fast.
I am grateful for the possibility of connecting with you.
(While I would love to accept all applications, unfortunately, my schedule will not allow it.)